Where We Change Lives by Transforming Your Skin Aesthetics
Is your dull skin giving you a tough time? Are there cracks appearing on your skin and you're not quite sure what to do? Call Dr. Shumaila Khan, the expert aesthetic physician certified from Cardiff, UK to help you revitalize your skin and make you appear younger than before.
About
Dr. Shumaila Khan
The broad spectrum of cosmetic specialties from treatments of the skin, hair, and nails to regenerative medicine and anti-aging, all come under the umbrella of Aesthetic Medicine, and Dr. Shumaila Khan is regarded as one of the most highly qualified practitioners of the field. While looking for the best laser therapists and anti-aging experts of the country, her name is at the top of the list. Moreover, Dr. Khan is one of the most skilled aesthetic injectors in all of Pakistan. She continues to practice Aesthetic Medicine at her personal clinic Dermalase, in Islamabad, of which she is the Founder and Medical Director.
Dr. Shumaila Khan balances her time between private practice and her instructional responsibilities as Master Trainer at the Academy of Advance Medical Aesthetics (AAMA), while also serving as the foremost International Speaker of the field.
She has helped countless individuals all across Pakistan to resolve their skin problems by implementing advanced skin care solutions. Using the top of the line products, advanced equipment & her commendable knowledge, she has transformed the lives of many all across Islamabad and Pakistan.
What makes Dr. Shumaila Khan the
Exceptional Talented Aesthetic Physician?
Dr. Shumaila has earned her upkeep as a successful skin aesthetic physician by making sure she follows the best hygiene practice in her working environment. She follows skin care practices by the code ensuring that her treatments become highly effective. When it comes to skincare, she is very diligent and that's what makes her quite exceptional. All her techniques are in line with modern standards.
Dr. Shumaila Khan |
Qualifications & Certifications
Dr. Shumaila Khan is a PMC Registered practitioner. She has earned her M.B.B.S degree from Baqai Medical University, Pakistan & later on completed her post-graduate diploma in Dermatology from the University of  Cardiff, Wales UK. Before completing post-graduation, she received extensive training in Dermatology from PIMS, Islamabad.
After post-graduation, Dr. Shumaila Khan received her board certification from the American Academy of Aesthetic Medicine (AAAM-USA) and started her career Aesthetic Medicine.

We believe in delivering the highest customer satisfaction & achieving excellence in providing skin treatment. Here are some of the ways how Dermalese can provide you assistance.
Your skin is an asset. We handle your skin with all the care it deserves and give it a long-lasting glow effect.
The latest laser technology is deployed for better facial contouring that makes you get rid of unwanted elements for a neat effect.
Consultation with experts forms the basis of a complete and result-oriented treatment with long lasting effects.
Get your face aligned with the latest beauty standards by experts at Dermalase and best equipment for cosmetic treatments.
Experience a new you with your revamped hair look that gives you the satisfaction and confidence to move forward.
Medical Aesthetic Treatments
Stay in trend with the latest treatments for achieving modern-day beauty trends like Botox, Microneedling and other medical aesthetic treatments.
Dr. Shumaila Khan holds a strong vision to educate the masses on the importance of getting effective solutions for their health & skin related problems, if and when needed. On countless occasions & symposiums which she has attended as a speaker, she has helped many individuals in Pakistan to come out and talk about their skin related problems with her. Her agenda is to provide one of the best skin care services in all of Pakistan that meets international standards. To make sure her clients walk away truly satisfied from her service, she has conducted numerous studies and has written plenty of articles in the field of skincare & aesthetic beauty. She has also actively served her country as a social activist to create general awareness through various media channels of Pakistan.
Here's the complete list of her earned certifications:
Certificate in Mesotherapy American Academy of Aesthetic Medicine, USA
Certificate of Attendance in Anti-Aging Medicine ICAD-2012
Certificate in Advanced Facial Aesthetic ICAD 2017
Certificate in Advanced Facial Aesthetic Master class AMWC, Monte Carlo/France 2018
Certificate in Advanced Facial Contouring Master class Derma Medical, Zack Ally, CPD Certified
Member of American Academy of Aesthetic Medicine.
Member of Pakistan Academy of Aesthetic Dermatologists & Surgeon (PAADS) of Pakistan.
Key Speaker & Trainer of Pakistan Academy of Aesthetic Dermatologists & Surgeon (PAADS).
Certificate in Advanced Facial Aesthetic Master class AMWC, Monte Carlo/France 2018.
Speaker at the International Health Expo 2018 held by Pakistan Association of Dermatology (PAD).
Customer satisfaction is our utmost goal. We excel in result-oriented services for our valued customers.
State-of-the-art

Equipment
Take a look at our advanced & fully accredited machineries for skincare. We use them to make you appear more youthful & beautiful than ever.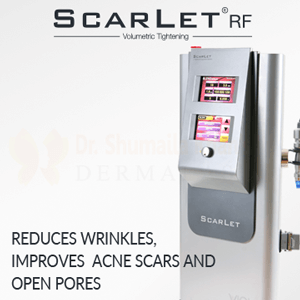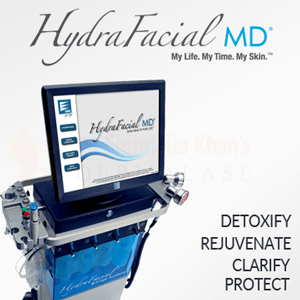 What Our Customers

Say About Us
I am extremely pleased with Dr. Shumaila Khan. She is a truly knowledgeable person and very nice in conduct. Her caring and thoroughness of each time I visit makes her my favourite dermatologist in the whole country. I can always discuss every skin related issue with her and she listens to it diligently. Her prescriptions are well written and she always explains them nicely to me.
I really got some skin issues like melasma, brown spots, open pores and fine lines. I searched around and looked for the recommendations. There are many so called dermatologist working in the twin cities but after detailed research, I consulted Dr. Shumaila Khan. Well what I found great about her is the very friendly and professional attitude to her work. She is an intelligent and dedicated skin doctor I would say. I seriously was much impressed with her humble attitude and highly professional approach towards explaining the treatment to me. She guided me everything in detail before prescribing me. No other doctors explain everything in this much detail. I am very much satisfied with the treatment I got from her & would definitely recommend her as one of the best dermatologists in Islamabad.
If you are experiencing any kind of skin or hair problem, Dr. Shumaila should be your go to person. Highly qualified, professional, and experienced dermatologist in Islamabad. Also a compassionate and friendly human being. Highly recommended.
I have been facing dark circles issues that appeared in very young age under my eyes. I have to use concealers and many make up products to hide them. Then someone told me about Dr Shumaila khan and I visited her. I had a wonderful experience and her treatment is just awesome. Thankyou. I will Visit you again.
Subscribe to

Dermalase Blog
Stick around to get updates from Dermalase on latest events and dermatology news on our blog.
Dr. Shumaila Khan is a foreign qualified Aesthetic Physician, D.Derm from Wales, Cardiff UK & board certified by AAAM.
Copyright 2021 All Rights Reserved | Skin Aesthetic Physician Dr. Shumaila Khan