PICO Skin Treatment
Aesthetic Physician Dr. Shumaila Khan
Home / PICO Skin Treatment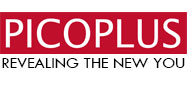 PICO Skin Treatment in Islamabad
Do you wish to get a Pico laser treatment for your skin related issues? For effective PICO Laser treatment, it is important to consult a good dermatologist who opts for standard procedures and best in line tools.
How soon are the results visible?
The results are visible within one week of the treatment. This is the most recommended procure for Asian skin. The patients must be aware of the fact that there is a differ downtime to every type of treatment while treating the same problem. PICO WAY has the shortest pulse duration among all the Pico Second Laser. It performed the action on skin while the collateral is least damaged from the skin.
What is Pico way laser treatment?
For the removal of tattoos and treatment of melasma and other skin related issues, PICO WAY is a best in line and modern treatment. Pigmentation is broken down into dust like particles with the help of a laser beam. Thus it is a safe and effective manner to remove tattoos and other skin related issues. It is also used as an effective Pico treatment for face. Pico laser tattoo removal is very much in demand these days due to the immense Pico laser benefits for skin.
Benefits of PICOWAY Laser treatment
There are many benefits of PICOWAY treatment.
PICOWAY Laser treatment leaves the skin looking radiant
It has a minimum downtime
Correct skin irregularities perfectly
Shorter sessions that give maximized results
It is not an aesthetic treatment thus no need for any aesthesia.
IT is a safe laser treatment
Pico laser facials give the skin a rejuvenated effect.
Who should go for PICO Treatment?
Patients with skin problems like melasma can consult Aesthetic Physician Dr. Shumaila Khan for effective treatment options. PICO WAY is suitable to all. It benefits the clients by diminishing fine lines and wrinkles. Pico laser for melasma Only 1 to 3 sessions are enough to see improved results on face and skin.
Why choose Dermalase for PICO Laser treatment in Islamabad?
Dermalase is equipped with best in line treatment equipment. Founded and Run by Aesthetic Physician Dr. Shumaila Khan, Dermalase has the best treatment options. The doctors are never hasty in applying the latest procedures on the skin, rather, a detailed and thorough checkup is performed of the affected area before the doctor recommends the type of treatment needed.
Opt for Dr. Shumaila Khan for an effective PICO Laser Treatment for face
If you wish to get a PICOWAY Laser treatment done, head to Dermalase. Skin Expert Dr. Shumaila Khan will talk to you about the procedure and how it is effective in your particular case.
Book your appointments with Dr. Shumaila Khan today!