V-Shape Face Treatment
Aesthetic Physician Dr. Shumaila Khan
Home / V-Shape Face Treatment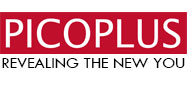 V-shape face treatment in Islamabad
Changing Beauty trends have made V shaped face without surgery a popular procedure to achieve a V line face. The ideally slim and oval shaped face is now idealized as a beautiful face and thus many people seek to achieve that treatment.
How is V-shape face treatment done?
There are many procedures of a V shape face treatment to achieve the desired V shaped face without surgery. Some of them are:
V-line Lifting Laser (Facial Liposuction):
In this procedure, Laser is used to melt excess fat and thus the jawline is made simmer by fixing the sagging facial skin. The laser treatment also simulates collagen and elastin production, thus, giving the skin a fresh and young look.
V-line HIFU (High-Intensity Focused Ultrasound): HIFU is another procedure which requires no surgery yet allows the patient to get a V shaped face in a natural manner. The procedure simulates gradual tightening of the skin, existing collagen, thereby, making the face look slimmer and healthier.
What's a V-shape face treatment?
It is a cosmetic treatment in which a V shape mask is used to shape the jawline. The V shape face mask results in a V shaped jawline and thus has emerged as a non-invasive technique to achieve the desired results.
What are a few benefits of V-shape face treatment
Here are a couple of benefits of the V shaped treatment:
With a face slimming mask, the treatment provides a definite contoured face with the cheekbone and jawline contoured effectively. It gives a sleeker and slimmer looking face
V shaped Face treatment provides the client with a young and healthy looking face. The natural aging process is also reduced and thus you can feel young for a lot more years.
How long does it take for the results to appear?
In the V shaped face treatment, it takes a few days till the final results shows up. In fact, it can take up to a week to see the results properly.
Are there any side effects?
Mild bruising and a little swelling is all you'll experience for the V shaped jawline treatment. The side effects subside after a couple of days.
Dermalase is the best place to achieve facial rejuvenation treatments including thread face lift, non-surgical face lift, V shape face treatment, face lifting treatment, non-surgical treatment and many other aesthetic treatments. Head and Run by Dr. Shumaila Khan, the lead Aesthetic Physician in Islamabad, Dermalase has a hygienic environment and the right skillful people who perform procedures with the right attitude.
Know the Right skin specialist for effective treatment and come to Dermalase. If you wish to get a joyful and young face, head to Dermalase. Book your appointments with Dr. Shumaila Khan today!