Facial Contouring
Aesthetic Physician Dr. Shumaila Khan
Home / Facial Contouring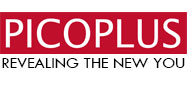 What is facial contouring?
One of the fastest growing treatments for facial rejuvenation is facial contouring. If you wish to get a facial treatment and know details about it, you'll find all that you need on this page! Facial rejuvenation treatments vary from facial contouring, to double chin removal treatments. It is a broad term that includes Jawline treatments, thread face lift and V shape face treatment. Previously, these treatments were carried out using surgery, but due to advancement in technology, there is non-surgical treatment and procedures introduced which have become very popular with celebrities, elderly ladies, vloggers, make-up artists and many others.
What is Face Lift and why is it popular?
A Face lift procedure is a popular aesthetic treatment because it gives the overall face a youthful look. It is mostly popular with people who either have developed aging signs earlier than usual or people who are aging fast and wish to look younger. Fin lines and wrinkles are removed as a result of thread face lift. In addition to that, more volume is added into the cheeks and temples to improve the overall face appearance.
What are different Types of Acne?
Aesthetic Physician Dr. Shumaila Khan performs Acne treatment like a true professional. Acne has four types of severity: Mild acne, Moderate acne, moderately severe acne and severe acne. First, the type of acne is diagnosed, whether the issue is Whiteheads, Blackheads, Papules, Pustules, Cysts and Nodules and then relevant Acne treatment is provided according to the type of acne problem.
What are different types of facial contouring techniques?
There are many facial contouring techniques that are non-invasive. Some of the most popular are:
Cheek augmentation: Modern cheek augmentation techniques include non-invasive methods to lift up cheeks and reshape the overall face structure of the person.
Chin augmentation: in this technique, the chin is adjusted and face is lifted up for a more youthful appearance.
Jawline treatment: in this method, the jawline is defined for a more contoured look. Dermal fillers are used to fill the corners in such a way that the jawlines are enhanced at the angles.
Non-invasive surgical lift: in this procedure, the overall face is lifted with the help of techniques like heating methods, cooling methods, Ultrasound approaches and laser treatment.
What are face lifting treatments without surgery?
Non-surgical face lift is equally popular as regular surgical facelift procedures in the past. Nowadays dermal fillers are used to enhance facial features and remove fine lines for a rejuvenated facial effect. Using injectables, the trend of cosmetic treatment has shifted towards non-surgical treatment. Most popular non-surgical face lift treatments include:
HiFU for facelift
Thread face lift
Laser facelift
What are the benefits of HiFU for facelift?
HiFU for facelift has the following benefits:
HiFU is opted for wrinkle reduction,
HiFU results in tightening of sagging skin, especially the skin of the neck.
HiFU enhances jawline and makes it more defined.
HiFU soothes the overall skin.
HiFU is painless and non-invasive treatment
Body contouring refers to body reshaping for a better looking figure. This includes techniques to reduce excess fat from the body and maintain the tissue appearance balanced after major weight loss. The treatments include panniculectomy, abdominoplasty, liposuction lower body lift, brachioplasty, buttock augmentation and inner thigh lift.
What are a few non-invasive body contouring treatments?
There are many latest methods for the treatment of excessive body fat; Modern methods like VINU Shape are quite popular. Following are a few methods of non-surgical body contouring treatments:
Laser body contouring: In this procedure, a cold laser is emitted into the body tissues and thus that is absorbed by fat cells. This reduces excessive fat from the body.
Ultrasound: IT uses high intensity focused sound waves that make the excessive fat cells dissolve within the body over time.
Radiofrequency: In this method, controlled radio frequency is delivered into the body which eventually destroys fat cells by creating heat within them.
Are there any complications of non-invasive body contouring treatments?
There are not many complications of non-invasive treatments. Only redness is experienced by the patients on the affected areas resulting which can last up to a few hours. Some localized bruising might appear too in non-surgical treatment.
Choose the Right Facial rejuvenation procedure for your skin
Dr. Shumaila Khan is a renowned Aesthetic Physician in Islamabad who has got hands on experience with skin and hair related treatments. Qualified from the UK, she has all the technical knowledge needed to perform dermatological procedures and cosmetic treatments in this modern era. She is an expert in every non-surgical treatment and every type of facial treatment.
Know the Right Provider for a full-fledge skin and beauty treatment. Book your appointments for Dr. Shumaila Khan today!