Dermatological Consultations
Aesthetic Physician Dr. Shumaila Khan
Dermatological Consultations in Islamabad by
Dr. Shumaila Khan
Some people think of dermatological consultation as taking a rowboat out into rough waters. And yes, we do agree if you are one of them, given the large number of dermatology clinics that have popped up in every nook and corner of the town. However, with Dermalase clinic, your boat is no more in choppy waters because we believe in listening, listening and listening. During a dermatological consultation session with our lead Aesthetic Physician Dr. Shumaila, the wave of indecision and hitting a dermatological island completely unfamiliar does not pound you.
Dermalase clinic in Islamabad
Remember, there are 4 important factors that would be helpful to you and Dr. Shumaila, who happens to be a board certified dermatologist with several years of experience, during your dermatological consultation at the Dermalase clinic in Islamabad: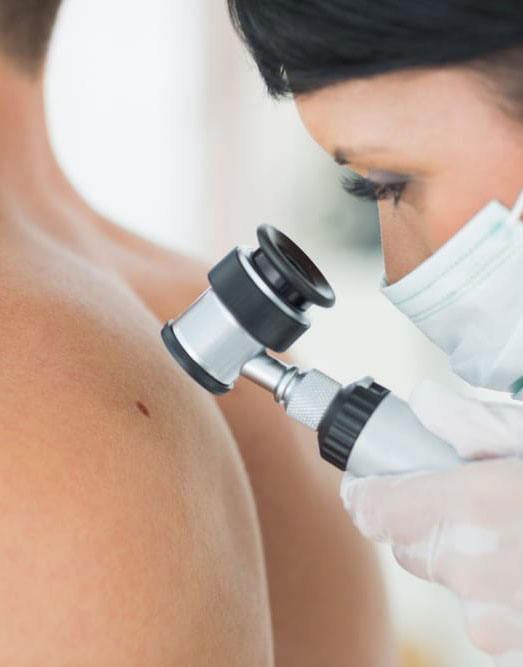 Our Dermatological Consultation
We offer dermatological consultations for any kind of aesthetic problem you might be suffering from. During the session, Aesthetic Physician Dr. Shumaila will thoroughly listen to what you have to say, and then thoroughly examine your case. She would also be asking you to elaborate on your concerns and speak out about your expectations from any treatment. To diagnose your specific condition, you may be asked to go for tests in certain cases, after which you would be offered treatment options. The merits and demerits of each option would be explained thoroughly and you would be encouraged to ask questions.
Our dermatological consultations are shaped to give you complete information because we strongly believe that this is necessary for you to feel comfortable in getting the advantages of the treatments.
If you are suffering from any kind of aesthetic concerns, book an appointment with Dr. Shumaila today!
Customer satisfaction is our utmost goal. We excel in result-oriented services for our valued customers.