Gold Facial Treatment
Aesthetic Physician Dr. Shumaila Khan
Home / Gold Facial Treatment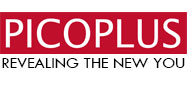 Gold Facial Treatment in Islamabad
Gold face mask is another latest trend in the facial market which leaves your skin radiant and glow. Are you in search of a luxurious Gold Facial treatment? Then you are at the right page!
Who is 24k Gold Facial for?
Gold Facial is one of the most pleasurable spa treatments that you can indulge your skin into. It has gained popularity and now emerged as a popular skin care treatment while once it was specific to celebs and public figures. The magic Ingredient: the entire process is soothing for the skin and mind but there is one magic ingredient that uplifts the whole procedure and that is a gold face mask composed of a 24 karat gold leaf. Apart from this, clinics today have another option of applying gold into the skin during the facial treatment and that is: colloidal gold which is a liquid solution with specific gold nanoparticles suspended in it.
What are the steps of a 24k gold face mask skin treatment?
There are three basic steps to every 24k gold face mask treatment aka. Gold Facial treatment:
Cleansing: The skin is cleansed and dirt and existing makeup is removed
Exfoliation :The skin is exfoliated with latest methods thereby improving blood flow of the skin
Extractions: More dirt is removed from the inner layers of the skin
What are major gold face mask benefits?
Gold has always been a main ingredient in ancient skin care treatments. It has antioxidant properties. In addition to this, it makes the skin fight off damage caused by the sun. It softens the skin and makes the client feel lighter and supple.
How are skincare treatments provided at Dermalase?
At Dermalase, the procedures implemented in the clinic are well-versed with modern standards of skin care treatments. Dermalase is a place where you find a hygienic environment and skillful professionals who know what they are doing to your skin. Dr. Shumaila Khan, the top skin expert in Islamabad supervises each treatment and performs the main techniques herself in order to maintain the high standards of the clinic. Latest tools are utilized for latest treatments including skincare treatments
Head to Dermalase for a promising skincare treatment
At Dermalase, you find the treatment according to your skin type and choice. Dr. Shumaila is keen in determining the type of treatment needed and provides a tailored solution according to the intensity of the problem like Acne, Aging, fine lines and wrinkles etc. Book your appointment with Dr. Shumaila Khan today!