Breast Lift Treatment
Aesthetic Physician Dr. Shumaila Khan
Home / Breast Lift Treatment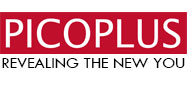 Breast Lift/Breast Enlargement Treatment in Islamabad
Breast lift, also called mastopexy, can also be used to reduce enlarged areola besides revitalizing your physical outlook with a breast shape that is more uplifted, youthful and attractive. With a breast lift, you may experience the effects of a breast enlargement treatment that is carried out as a body contouring treatment. You might be thinking why should one go for breast lift. As a matter of fact, a woman's breasts keep changing with age, at times losing their firm shape. This is when breast lift becomes a necessity. A woman's breasts may become loose for several reasons like Aging, Weight gain or loss, Pregnancy, Breastfeeding and many others.
What not to expect from breast lift?
You should keep in mind that breast lift does not alter the size of your breasts or changes the shape of the upper part of your breasts. These can be achieved through breast augmentation which is done as a natural breast enlargement method. And if you intend to reduce the size of your breasts, it can be best achieved with the combine use of breast lift and breast reducing surgery.
Find the best provider for a breast lift
If you consider yourself to be a candidate for breast lift, book an appointment with Dr. Shumaila today! She is the top skin specialist in Islamabad and a board-certified Aesthetic Physician with several years of experience in breast lift surgery. She has so far successfully carried out hundreds of breast lift surgeries.
Head to Dermalase for a natural breast enlargement procedure from the best in line skin doctor, Dr. Shumaila khan. She is a foreign qualified with many years of experience. It is the number of experiences that she has excelled in the field and hence has thousands of happy customers across Pakistan.
Dermalase Is the best place for breast lifts procedure. Book your appointments today!