Rhinoplasty Treatment
Aesthetic Physician Dr. Shumaila Khan
Home / Rhinoplasty Treatment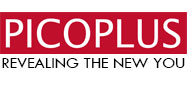 Rhinoplasty - Non-surgical nose job treatment in Islamabad
With the increase in beauty trends these days, Rhinoplasty has emerged as a successful nose reshaping procedure and has gained much popularity. If you are planning to get a Non-surgical nose job you are the right spot!
What are the benefits of a non-surgical nose job?
A non-surgical nose job is very effective. Following are the benefits for which it has become such a popular procedure:
Minimal bruising and swelling
Changes are reversible if you do not like the final outcome
Immediate results in the overall nose shape.
The results last for about 12 months
It is a cost-effective procedure than a regular surgery
It is a less time consuming procedure
What is non-surgical rhinoplasty?
In modern day dermatological procedures, those procedures which are considered non-surgical procedures have gained popularity. Whether you wish to achieve a nose reshaping after any accident or just simply wish to attain nose reshaping for a facial rejuvenation experience, you must know the basics before getting your nose job done. Nose fillers are typically used for correcting breathing problems. Non-surgical rhinoplasty is also referred to as liquid nose job or liquid rhinoplasty.
Are there any side effects of rhinoplasty procedure?
The following are a few side effects of the rhinoplasty procedure:
Slight redness in nose area
Tenderness in the facial areas adjacent to nose
A bit swelling towards the tip of the nose
Another risk includes slight allergy due to the nose filler
What to avoid after the nose reshaping procedure?
The procedure involves placing a plastic or metal splint on the nose to keep things in shape. It helps in retaining the shape of the nose while it is in the healing process. You might have to avoid a few things in the first week of getting the procedure like:
Swimming exercises
Excessive running
Blowing the nose
Strong facial expressions like laughing hardly
Wearing eyeglasses
Rigorously brushing the teeth
Dermalase is the best clinic to get facial rejuvenation treatments
Skin and laser treatment expert Aesthetic Physician Dr. Shumaila Khan is the top skin expert in Islamabad who offers best in line treatments from skin care, laser, dermatological consultations, hair treatments and cosmetic procedures. Common procedures include thread face lift, non-surgical face lift, face lifting treatment, non-surgical treatment for face and chin. It is a clinic where international standards are maintained regarding the procedures and equipment.
Dr. Shumaila Khan has a very effective method of dealing with clients in which she consults the patient's issue at first, describes options available that accomplish the desired results and performs the procurements that best fits the clients' needs.
If you wish to get a non-surgical nose job done, head to Dermalase and book your appointment today.