Chemical Skin Peels
Aesthetic Physician Dr. Shumaila Khan
Home / Chemical Skin Peels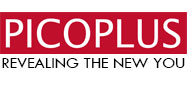 Chemical Skin Peeling Treatment in Islamabad​
Chemical skin peeling at Dermalase is the most promising chemical peel for acne including other treatments to fix damaged skin, dead skin like chemical peel for scars, skin peeling, chemical peel, and chemical peel for acne, skin peeling on hands, skin peeling on face, and treatment with carbon peel etc.
Get the best skin peeling treatment for your skin
Skin Expert Dr. Shumaila Khan is an expert in Chemical peel for acne and all kinds of skin peeling treatments. The chemical peel for acne scars is sure the best in-line treatment for unwanted scars on the skin. You can also get a chance to discuss the particular conditions related to your skin like brow lifts, facelifts, and many other surgical procedures.
Who said chemicals are bad for skin?
If you want to decrease fine lines under the eyes and/or around the mouth, ameliorate the look of sensitive scars, treat specific acne types, treat wrinkles triggered by ageing or sun damage, decrease age spots and dark patches or simply increase the overall appearance and feel of skin, then chemical skin peels is an option for you. This procedure, considered to be one of the least invasive methods, employs a chemical solution to make even the surface of your skin by taking away the damaged outer layers. Even though chemical skin peels are employed mainly on the face, yet they can also be used to refine the skin on your hands and neck.
For a fine treatment for lines under the eyes, Chemical Peel has many types of chemical peels treatment. This is also feasible for the treatment of lines around the mouth on the face, ameliorates the look of sensitive scars, acne types, wrinkles due to ageing or sun damage, age spots and dark patches.
Why Choose Dermalase?
Experts at Dermalase often make sure that the treatment you are opting for is the best for your skin conditions. In order for the diagnoses for skin peeling treatments or chemical peel for acne scars, experts discuss with you if there are any drugs that you are already taking.
Head to Dermalase for Chemical Peel treatment in Islamabad
After the chemical peel for acne, you are advised to wear a good quality sunscreen. Book an appointment with Skin Specialist Dr. Shumaila to know if you are a good candidate for chemical skin peels. Head up to Dermalase for the best in line facial treatments and skin peeling treatment available across the whole country.