Aesthetic Physician Dr. Shumaila Khan
Aesthetic Clinic in
Islamabad
Aesthetic Physician Dr. Shumaila's Dermalase operates with a focus on YOU, your BEAUTY and your CONFIDENCE. With YOU in the spotlight, we are set on a mission to take you "One Step Close to Perfection, Your Perfection is Our Aim."
Professional Aesthetic Physician and entrepreneur, Dr. Shumaila Khan, set out on the journey to establish the best skin aesthetic clinic in Islamabad after sensing that patients were getting frustrated at the lack of quality Aesthetic services in Pakistan for aesthetic imperfections visible to the naked eye. What motivated her to establish the Dermalase (the Skin Care and Laser Clinic in Pakistan) was the fact that skin diseases barge-in patients psychologically and socially, unlike any other illness. Our clinic operates in Islamabad to help patients retain their self-confidence.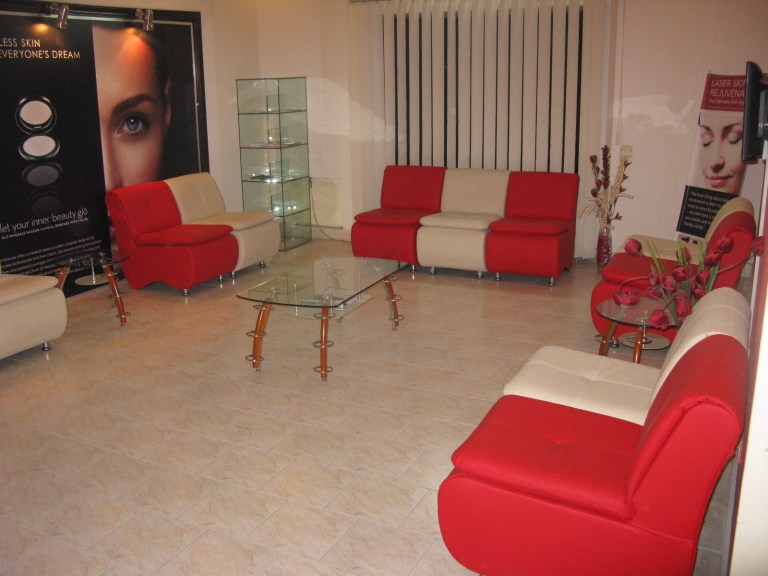 Over the years, the extension and practicability of our mission has evolved into ultimate customer delight that comes from respect for privacy of our patients, provision of a comfortable environment for treatments, renowned Aesthetic specialists led by Senior Skin Expert, Dr. Shumaila Khan and a wide range of state-of-the-art technologies for aesthetic and skin problem treatments. The clinic provides individualized and customized consultations not only to the residents of Islamabad, but to people coming from across Pakistan and the world.
One of the reasons why Dr. Shumaila's Dermalase has attracted patients from across Pakistan and the world is the fact that we treat our patients in line with international standards using FDA approved chemicals, technology and procedures with total quality and medical management. We strongly believe in continuous improvement and this is why our skin aesthetic clinic has established itself as one of the top notch Skin Aesthetic service providers in the region.
As the saying of Ralph Waldo Emerson goes, "Love of beauty is taste. The creation of beauty is art," we at Dermalase spend a big chunk of our time and resources in diagnosing your aesthetic or skin problem, so we take you closer to perfection and create a beautiful you with zero chances of error. The fact that every human being wants to enjoy life and the reality that the way one appears affects the tendency to enjoy life are factors that have made our learning curve steeper. We've learnt that beauty, good health, self-confidence and happiness are concurrent; therefore, we strive to make you beautiful in safe ways so you can feel at the peak of happiness, confidence and enjoy life to the fullest.
Our highly trained staff and specialists pay individual attention to every patient and every patient's need. Patient privacy, staff professionalism, patient safety, sophisticated clinical technology and comfortable environment are some of the words that best form Dr. Shumaila's Dermalase's value composition. Whether it is ageing sign or blemishes, sun burn or acne scars, or any other skin condition or aesthetic imperfection, Dr. Shumaila's Dermalase is the best place to find an enduring solution.
Armed with today's technology, Dr. Shumaila and her team is continuously making efforts not only to delight her clients, but also to contribute to the broader goal of innovations and improvements in the field of skin Aesthetic at large, be it nationally or internationally. Dr. Shumaila and her team use medical facials powerful combination treatments to bring beauty to your skin and overall appearance. Whether it is surgical or non-surgical procedure, Dr. Shumaila's Dermalase follows FDA standards and uses FDA approved chemicals, including Fillers by Restylane, and Mesotherapies (hair grow, Fatlipolysis) to ensure patient safety and treatment effectiveness.
Our Hydra dermabrasion recently won award in USA for its efficacy, but we are not stopping to improve. To achieve patient satisfaction and perk up their confidence, we have heavily invested in machinery, including Gold standard Revlite Q switched laser, 5th Generation Nd-Yag best for Asian skin type and fractional CO2- the gold standard for skin rejuvenation and non-ablative skin resurfacing, tightening, and treating fine lines and wrinkle.