Hydrafacial
Aesthetic Physician Dr. Shumaila Khan
Home / Hydrafacial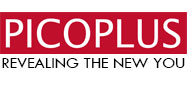 The HydraFacial is so popular these days that it is suggested that on an average there is one HydraFacial every 15 minutes through the world. HydraFacial treatment targets various everyday skin problems like dryness of skin, signs of again and thus it has become a go-to facial for every public figure. Most of the celebs have got it done and thus, it is creating a wave for the latest techniques of HydraFacial.
What is a HydraFacial treatment?
HydraFacial is not that old scrubbing technique to glow up your skin. It deploys a vortex technique through a patented hand piece which, along with other equipment, cleanses the skin, exploits the skin and extracts oils and other impurities from the skin.
What are a few steps of HydraFacial?
Step 1: A deplaning technique is used to pull away dirt and make up from the outer layer of the skin to open the pores of the skin.
Step 2: Peeling is performed that is soothing to the skin and doesn't provide that burning sensation.
Step 3: In the extraction phase, the dirt is actually visible and the client gets a quantitative result.
Step 4: After that, serum is applied to hydrate the cells of the skin.
Additionally, a few boosters are applied to plump up the skin and deal with other skin issues like fine lines, wrinkles, discoloration and adding collagen which is also applied in other techniques like Botulinum toxin (anti-wrinkle injection) and Laser Treatments.
What are a few formulas used in Hydra Facial procedure?
There are four popular formulas:
Brightalive Booster Serum: It helps in blocking pigmentation and give the skin a hydrated look
Growth Factor Boost: It uses proteins to keep the skin afresh.
Dermabuilder Boost: Peptides is used to make the skin an even tone.
Britenol Boost:It includes Vitamin for brightening dark spots on skin and repairing damaged skin.
What are Original HydraFacial results on the skin?
Original HydraFacial exclusively available at Dermalase has a glowing effect on the skin. In a normal scenario, the client leaves the clinic with a red and inflamed skin which afterwards feels lighter and shines brightly. It is thus popular with bride-to-be's before their Big day.
What are the benefits of Original Hydrafacial?
The original Hydrafacial treatment results in a cleaner and fresher looking skin. The treatment provides the following benefits:
No long procedures. The treatment takes up to 30 minutes and thus provides a radian skin in less than an hour!
Hydrafacial is best suited for sensitive skin
It is a painless procedure that includes gentle acids that don't itch on the skin.
The treatment makes the skin glow, look healthier and young.
How often should I get a Hydrafacial?
Maintaining a healthy skin is important for overall facial beauty. Thus, it is recommended that the treatment is taken every four weeks. Aesthetic Physician Dr. Shumaila Khan can better guide you regarding your skin type and how often you should get this treatment.
Are Hydrafacial treatments worth the money?
Absolutely! The amazing skin feeling you get after the treatment, will leave you convinced that the treatment is worth the money you have spent.
How long do Hydrafacial results last?
The results of the treatment appear immediately and last up to 5 to 7 days. It takes at least one month for the results to diminish, after which another session is recommended with the dermatologist
Head to Dermalase for an effective HydraFacial in Islamabad
Dermalase by Skin Expert Dr. Shumaila Khan offers the best HydraFacial in Islamabad. From Skin Care Treatments like Acne removal, Laser treatment on skin to Hair treatments and cosmetic treatments, Dr. Shumaila has got her hands on a wide variety of dermatology related services.
Do you wish to get you skin glowing and radiant? Dermalase is the place for you. Get your HydraFacial treatment with most promising results and stick around for more revolutionary skin treatments for a beautiful and glowing skin.