Platinum - Silver Facial
Aesthetic Physician Dr. Shumaila Khan
Home / Platinum - Silver Facial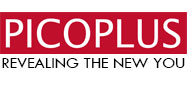 Platinum Facial/Silver facial
Are you in search of a skincare treatment that just spices up your big day? Then Dermalase is the place where you can get the type of skin care treatment you need.
Platinum face mask benefits are fantabulous for the skin
The truth is: Platinum facial is a luxury experience for the skin. It is not just a facial, it is a whole lot of body, mind, skin relaxation therapy that lasts for three hours. The facial is a one-of-its kind experience that restores your inner peace while you sit back and relax while the dermatologist provides you the right combination skin treatment.
What are a few benefits of Platinum / silver facial for skin?
Platinum or silver facials are relatively newer treatments to enhance facial beauty. Facial is always said to have amazing benefits for the skin. Platinum or silver facial is an extremely beneficial procedure for the skin as well, especially for the following benefits:
It Removes skin impurities
It exfoliates skin
It removes rough texture and retextures the skin
It enhances natural defenses of the skin
It makes the natural skin firm
It makes the natural skin firm
It leaves the skin soft and plump
Platinum facial results in a supple skin
Platinum facial and silver facial have been around for a while. Unlike normal facials, it is used to cure skin problems and helps in preventing blackheads too. Silver works best for skin that has dehydrated and thus silver helps in removing those effects from the skin.
Why choose Dermalase for Platinum / Silver Facial for Skin in Islamabad?
Dermalase is a place where there is no compromise on quality. Lead Aesthetic Physician Dr. Shumaila Khan is an expert in her field and runs Dermalase according to international standards. She is a foreign qualified skin doctor who has experience working with hundreds of clients both in and out of Pakistan. Dermalase is thus the best institute to get a skin care treatment.
Rush to Dermalase to experience a rejuvenated version of yourself
Platinum or silver facials are in trend these days. There is no age restriction to get this type of treatment done. If you are in search of a quality facial treatment of platinum or silver facial in Islamabad, or practically any other treatment like Anti-aging, skin whitening, HydraFacial, etc., then go for Dermalase.
Book your appointments today and get your skin treatment done by Dr. Shumaila Khan, the top skin expert in Islamabad, Pakistan.